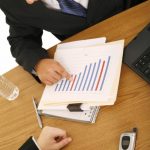 In my American English Pronunciation Software Program for Slavic speakers I teach how to pronounce vowels and consonants in their own categories so that each person can experience a great deal of practice for each sound.
As a practical shortcut I put together words and word pairs that people frequently ask me: "What is the difference between these two words? Because they sound the same to me!"
For example, if you mix up the vowels /I/ and /i/(pronounced "ee") you will end up saying "sh*t" for "sheet" which, needless to say, will not go over well in a business meeting.
Here are a few other /I/ and /i/ pairs that people frequently mix up:
ship and sheep
kiss and keys
tin and teen
lid and lead
Additionally, Slavic speakers frequently mix up the /eh/ and /ae/ sounds as in "said" pronounced "sehd" – which sounds like they are saying "sad".
The /o/ vowel is another big trouble maker. Even though a word is spelled with an "o", in American English it is frequently pronounced like an "ah" as in the words: promise; office; process; doctor; money.
Other frequently confused words are:
lots and loads
font and fund
bum and bomb
lunch,  launch, and lounge
The "er" sound is also problematic because it can be spelled so many different ways, but is still pronounced as 'er" – as in "shirt" not "short."
The emphasis on words can also reduce intelligibility when speakers put the stress in the wrong place, such as with "located" (LO-ca-ted) and "contacted" (CON-tac-ted).
Learn more! Order our software and invest in yourself today.